Reindeer
**-**-**-**-**-**-**-**
LIFE COMPANION
Donner scraped his sharp nails through the ice and sighed. Three years had passed since he'd come to Syl'Neriss. Three years of gathering wisdom and befriending the elements. The wind held no secrets, the ice and snow sang joyously as he walked past, the sky warmth with his breath. But now he felt a need stir within himself. He might know his icy environment like the hairs on his tail, but he did not know the minds of others. Only seldom had he ventured into the world of man and dragon. Though he'd never before had the urge to seek out friends and mates, that need now weighed heavily upon him. And yet he knew not how to go about seeking what he needed. He was as helpless as a babe in the area. For a dragon who yearned for knowledge this was both an unnerving thought and a challenge.
Donner set about thinking. He carefully went through his options, played out scenarios in his head and reread some of the few works he possessed which handled about psychology and sociology. When a month had passed he knew that he would not quench his need by reading books. But neither would he quench it by going to Lantessama isle. He'd need to go further.
But not without the right information. Lantessama Isle would be a good starting point of his journey. He would look for the right coordinates there. Somewhere he knew he'd find what he was looking for. Setting off the reindeer for the first time in over a year left his cozy home composed of snow and rock and ventured further than he ever did. Following the stars with his expert eyes he flew past planets, suns and universes until finally he reached a gathering. A gathering of reindeer.
**-**-**-**-**-**-**-**
WINTER 2007
And there he spied her, a creature of such gracehe could hardly contain the need to swoop right by her and make some unsavory suggestion, mind you, with all the right intentions. She was the life of the party, seeming to surrounded by a group of people and dragons at all times and seemingly followed by the soft jingle of slaybells, sounding musically in the cold december air. Slowly then, he thought, Donner made his way toward her, hoping the knowledge he'd accumulated would form sensible words in his mind. But before he reached her, she looked up and their eyes met. And as they say: the rest is history.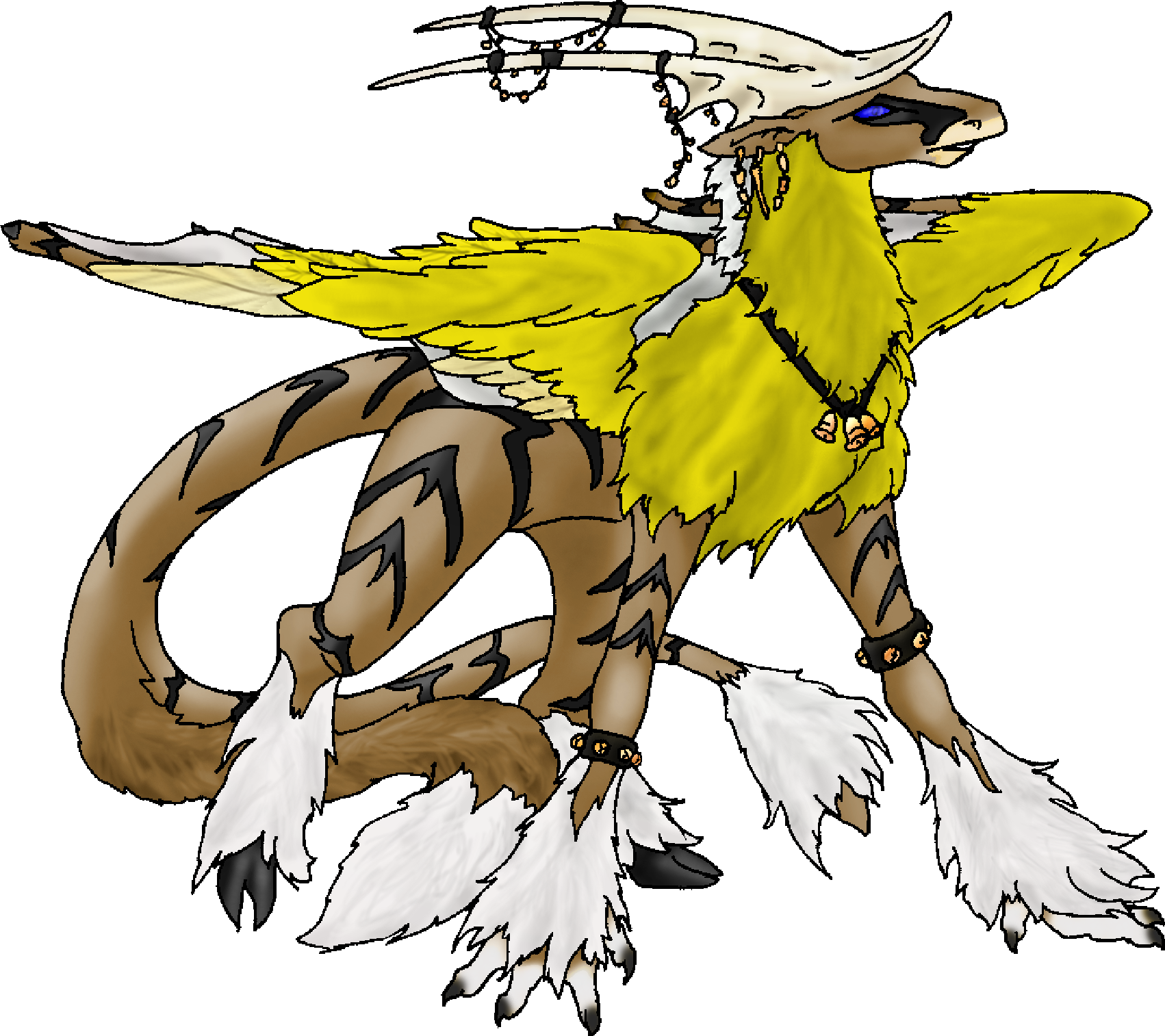 STATS
Name: I'haeryok (understanding)
Gender: F
Colour: Brown and Gold
Size: 6 feet at shoulder
Powers: Size shift (understand lang), Order magic, Light Magic; Cause cheer, musical assistance
** one is very strong
**-**-**-**-**-**-**-**
Healing Den Giveaway
Lantessama Isle