Lantessama Isle - Bay
Valentine's day is starting a little early at Lantessama Isle. Somewhere in the shallow parts of the oceans on Syl'Neriss nekrats have found strange eggs. The eggs seem to be porous in nature so the nekrats will not move them as they seem completely fine in all other ways. Nestled in coral reefs they are safe from predators and incubated by the warmer water temperatures.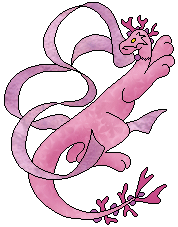 More information about the dragon species that will hatch:


Coral Dragons: Shy dragons that start out small but keep growing (feeding on micro-organisms and plantmatter). As youngsters they need someone to care for them and a safe place to hide in, as adults they'll become more daring and be able to fend for themselves. As years go on they might grow enough to become a safe haven for smaller creatures that will hide in their presence. They are a friendly sort of dragon, and will maybe seem a bit slow/naive to others. Though they technically can survive for a short time outside of water, it's highly recommended to have a large supply of salt water for them to live in. They can take some pollution but of course prefer a clean environment (who wouldn't?).
Read the Rules and send in a form.
Interested in a mating swim so you can occupy the sands next?
Candidates

--
--
--
--
--
--
--
--
--